Chuck's Story
"Homes for Independent Living was a natural fit. There have been many joyful moments and memories and some sad ones."
20 years of sharing dedication and passion with all of his clients
"My journey has been great and very rewarding. In my life I have always been a giver and wanted to help take care of people. I enjoy making my family a good meal and get the same feeling when I make my clients a good meal. So, being the type of person I am, Homes for Independent Living was a natural fit. There have been many joyful moments and memories and some sad ones. But I wouldn't trade it because all these things have made me a better person."
Chuck started at Homes for Independent Living (HIL), a MyPath Company, as a Direct Support Professional (DSP) in 2003. This past May marked 20 years of sharing his dedication and passion with all of the clients he has served over the years. Chuck's path has led him to excel in his direct care role where he has worked in a number of programs with an array of clients. His calm demeanor and sense of humor allow him to connect with any client he works with. Chuck has seen many changes within his time at HIL, but his laid-back personality and dedication to his job help both his clients and peers to find comfort in the joyful moments and even the sad ones. It's employee-owners like Chuck, who persevere and find the good in everything, which makes HIL great!
We have been fortunate to watch Chuck grow over the past 20 years and genuinely appreciate all he has given to a company he loves. We are grateful he chose HIL and continues his lengthy career with us.
Find your perfect fit
We know how important it is to find a workplace that fits you — from coworkers that you connect with to doing work that fills your heart and soul. It's why we encourage people to explore their options. We have 10 MyPath companies and 150 locations that allow you to find the place that perfectly fits you.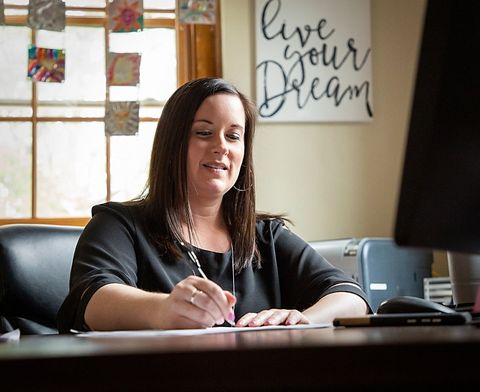 Working at a MyPath Company
Our employees are why MyPath companies work so well for the people we serve. They're the reason we're 100% employee-owned and have nine MyPath companies and 150 locations throughout Wisconsin and Indiana. To help take care of the future of our people, employees who are with us for a year, with over 1000 hours of work, begin to receive company-funded MyPath stock shares. After that first year, continued employment with us means continued growth in the number of company shares you receive.
This culture of ownership goes beyond stock. As an employee owner, you can expect transparency, respect and appreciation. If you are called to help others and be part of something bigger, MyPath can help you explore opportunities throughout its many organizations.