Eric's Story
"I get to help make a difference in the lives of people with disabilities. "
Over 15 years ago, Eric started his journey with MyPath as a program coordinator
Eric is an Employee Support Specialist at Homes for Independent Living (HIL) — a MyPath company with homes in 14 Wisconsin counties. He admits that while he never imagined himself in this line of work, he finds it rewarding, every day.
Over 15 years ago, Eric started his journey with MyPath as a program coordinator and was given the flexibility to learn new roles, move to different facilities, and advance in his career as he pursued his personal goal of starting a family. MyPath gave him the opportunity to meet many new people with diverse needs, and to work collaboratively with his teammates to make a real difference in others' lives. Eric takes great pride in his accomplishments and has grown, personally and professionally, during his time with MyPath companies.
Watch the full video to learn more about Eric's story and the experience he's gained working with MyPath.
Find your perfect fit
We know how important it is to find a workplace that fits you — from coworkers that you connect with to doing work that fills your heart and soul. It's why we encourage people to explore their options. We have 10 MyPath companies and 150 locations that allow you to find the place that perfectly fits you.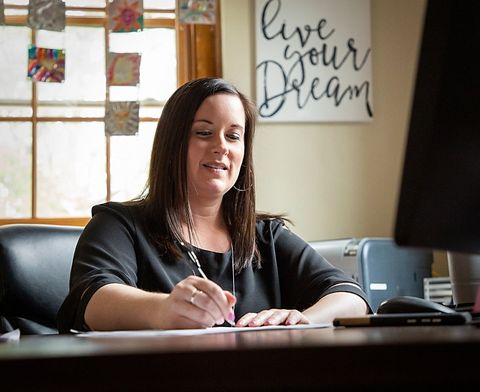 Working at a MyPath Company
Our employees are why MyPath companies work so well for the people we serve. They're the reason we're 100% employee-owned and have nine MyPath companies and 150 locations throughout Wisconsin and Indiana. To help take care of the future of our people, employees who are with us for a year, with over 1000 hours of work, begin to receive company-funded MyPath stock shares. After that first year, continued employment with us means continued growth in the number of company shares you receive.
This culture of ownership goes beyond stock. As an employee owner, you can expect transparency, respect and appreciation. If you are called to help others and be part of something bigger, MyPath can help you explore opportunities throughout its many organizations.