Imani's Story
"I felt the company cared about me and my growth. Everyone was invested in my success."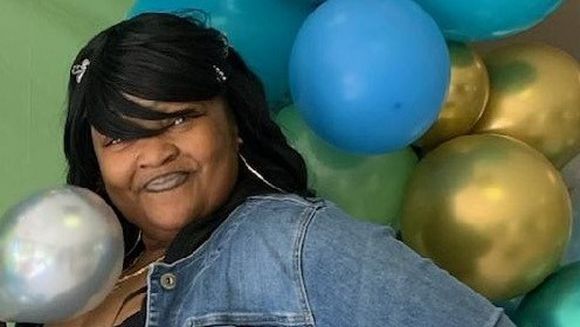 "This is the best job I have had in my life."
In 2019, Imani Bangura was looking for a new job to advance her career. Based on a recommendation she received from a current employee-owner at Homes for Independent Living (HIL), A MyPath Company, she applied for a position there. Due to its size, service reach and employee training, Imani felt HIL would be a great place to work! Later that year Imani began her career at HIL as a Direct Support Supervisor, where she directed the day-to-day client support at the Woodfield program.
As with any new job, it can be challenging to adjust, but when she was faced with a pandemic and lockdowns, it made it even more difficult for Imani. Within six months of starting, she had to find a way to support her client without leaving the home. Before coming to HIL, Imani did not see herself as the most patient person, however, the lockdown, and her response to it, made her confident in her ability to practice patience even through tremendous adversity. She worked with her client to find new indoor activities such as making slime, painting and researching new recipes for meals. Through these activities, her client strongly bonded with Imani and developed new coping skills and felt a sense of control.
In the summer of 2021, Imani learned of a new position in the Waukesha region. The Employee Support Specialist (ESS) conducts new employee orientation and is responsible for employee recognition. It was designed to build a connection among employee-owners working in different programs in Waukesha County. At first, she was hesitant, as Imani enjoyed time with her client and being a program leader. However, as she thought about it more, the ESS position offered her a way to impact even more clients by supporting and training employee-owners. Imani felt she could give back to others as an ESS and remarked, "My supervisors and peers helped me to be successful in my job, I wanted to do the same for others."
When asked what advice she would give new employee-owners, Imani remarked, "I would tell employee-owners to be patient, remain positive and be open to feedback. Feedback is critical to help improve skills and provide quality care." Through the feedback and support of others that she received Imani reflected, "HIL helps me to be a better version of me every day." She stays at HIL because from her first day, "I felt the company cared about me and my growth. Everyone was invested in my success." Imani is grateful for that investment and joyfully shares, "This is the best job I have had in my life."
Find your perfect fit
We know how important it is to find a workplace that fits you — from coworkers that you connect with to doing work that fills your heart and soul. It's why we encourage people to explore their options. We have 10 MyPath companies and 150 locations that allow you to find the place that perfectly fits you.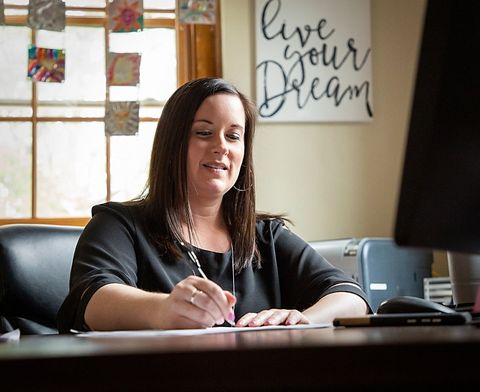 Working at a MyPath Company
Our employees are why MyPath companies work so well for the people we serve. They're the reason we're 100% employee-owned and have nine MyPath companies and 150 locations throughout Wisconsin and Indiana. To help take care of the future of our people, employees who are with us for a year, with over 1000 hours of work, begin to receive company-funded MyPath stock shares. After that first year, continued employment with us means continued growth in the number of company shares you receive.
This culture of ownership goes beyond stock. As an employee owner, you can expect transparency, respect and appreciation. If you are called to help others and be part of something bigger, MyPath can help you explore opportunities throughout its many organizations.