Kevin's Story
"MyPath was the lifesaver when I was in the middle of the ocean treading water. They helped me find land and gave me hope. I made a good choice coming here."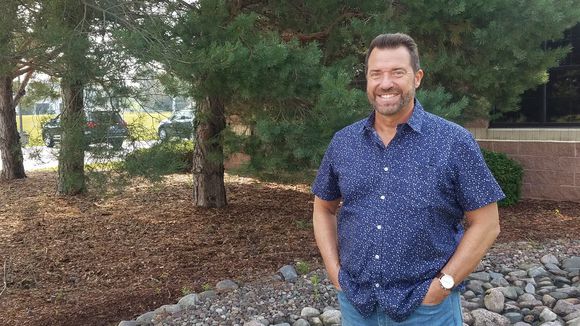 "There's no limit to the places you'll go when you have a team championing you."
Kevin has a way with people. Particularly, with people who need the most support. He has dedicated nearly three decades of his life to human services. But five years ago, he wasn't finding many opportunities at well-run companies that matched his skills and purpose. Just as he was feeling defeated in his job search, a program manager position at Paragon Community Services in Milwaukee presented itself. Paragon is a MyPath company with Wisconsin locations in Fort Atkinson, Green Bay, Milwaukee, Plymouth and Union Grove. Little did Kevin know that taking this position at MyPath would launch his career to a whole new level.
At Paragon in Milwaukee, Kevin supported the program coordinator with policies, procedures, scheduling, staffing, clients, events and more. He also helped plan activities for clients and encouraged staff to get creative with activities. Kevin never hesitated to play guitar and sing with clients, and he always brought positivity with his classic line, "Let's give it a try." His passion radiated and everyone could feel it.
Kevin was getting noticed for his dedication and positive influence. A year into his role, he was asked if he would like to take an open program coordinator position at the Paragon location in Plymouth. He proudly accepted the position.
"MyPath has a lot of opportunities because we have 150 locations," he says. "We have nine companies and we're employee owned. That means when you set your career goals, there's a place for you and your supervisors will always help you get there."
Kevin describes his program coordinator role as a culmination of all his previous positions and experience. His typical day involves Zoom meetings, phone calls, referrals, tours, budgeting, vehicle maintenance reports and more. Kevin's location is known for community outings and themed "on-site" activities. This gives him the chance to work a lot on location, helping clients with different activities and preparing them for outings in the community. When you work at MyPath companies, you can expect to collaborate with like-minded people who are committed to creating flexible, supportive environments for clients and coworkers.
MyPath is a 100% employee-owned company with nine companies and 150 locations throughout Wisconsin and Indiana. At MyPath, an Employee Stock Ownership Plan (ESOP) means that employees who have been with the company for a year, with over 1,000 hours of work, will begin to receive company funded MyPath stock shares. After that first year, continued employment means continued growth in the number of company shares you receive, which adds up to more savings for your future.
Kevin says this kind of benefit plan relieves him of the pressure of thinking about his retirement years. He also says that putting the ownership into the employee's hands shows a great amount of respect for the opinions of the entire team.
Working at MyPath means more than stock. Whether you're beginning your career or building on it, your commitment to the greater purpose of transforming the lives of the people MyPath serves pays off in a culture of respect and support.
Kevin is grateful he found MyPath. "This is a company that cares for me, the rest of the staff and our clients," he says. "I have a voice here and I can make a difference. We're a family at MyPath."
Are you ready to work for a company that helps you reach your professional goals and cares for you as person? Start searching for MyPath job opportunities today.
Find your perfect fit
We know how important it is to find a workplace that fits you — from coworkers that you connect with to doing work that fills your heart and soul. It's why we encourage people to explore their options. We have 10 MyPath companies and 150 locations that allow you to find the place that perfectly fits you.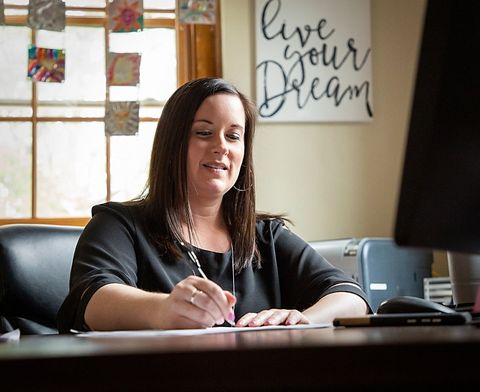 Working at a MyPath Company
Our employees are why MyPath companies work so well for the people we serve. They're the reason we're 100% employee-owned and have nine MyPath companies and 150 locations throughout Wisconsin and Indiana. To help take care of the future of our people, employees who are with us for a year, with over 1000 hours of work, begin to receive company-funded MyPath stock shares. After that first year, continued employment with us means continued growth in the number of company shares you receive.
This culture of ownership goes beyond stock. As an employee owner, you can expect transparency, respect and appreciation. If you are called to help others and be part of something bigger, MyPath can help you explore opportunities throughout its many organizations.