Kristina's Story
"I knew this was somewhere I wanted to be and somewhere I wanted to stay."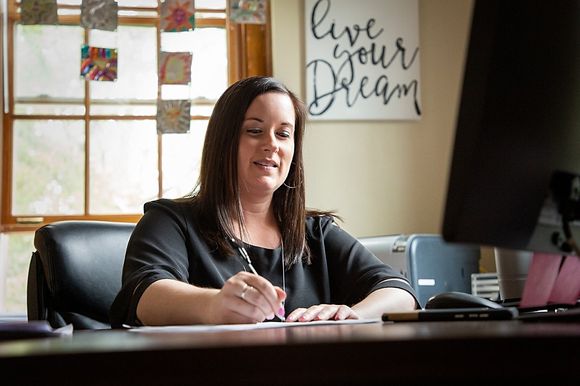 It only takes a first step to find the path to the right career.
She began working with MyPath as a residential counselor, before earning promotions to manager and director positions. Now, she is a Program Coordinator, overseeing two program coordinators and six Prader-Willi Homes.
Kristina found a place to grow. Her education put her on the path to building a rewarding career working in Human Services.
During the first steps into a career, she began to get affirmation of her purpose. "I was still new and not 100 percent sure of myself," says Kristina. "I just finished dealing with an upset resident and one of my coworkers complimented me, 'you have it,' she said."
That team bond and recognition helped Kristina believe, in herself and in the work of the company. "I have learned so many life skills and so much about myself," she says. "I love being a leader, mentoring people and watching them grow. I've also been given a lot of opportunities to grow through professional conferences and other learning opportunities. This job has shaped me into the person I am and has made me a better, more compassionate, more understanding person."
Throughout her 11 years with MyPath, Kristina has developed as a 'rising star' leader, helping others grow along the way and bringing positive energy every day. "You don't have to come here with 10 to 20 years of experience," she says. "You can start from anywhere and grow."
Start searching job opportunities today.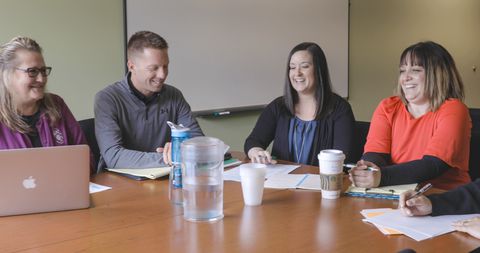 Find your perfect fit
We know how important it is to find a workplace that fits you — from coworkers that you connect with to doing work that fills your heart and soul. It's why we encourage people to explore their options. We have 10 MyPath companies and 150 locations that allow you to find the place that perfectly fits you.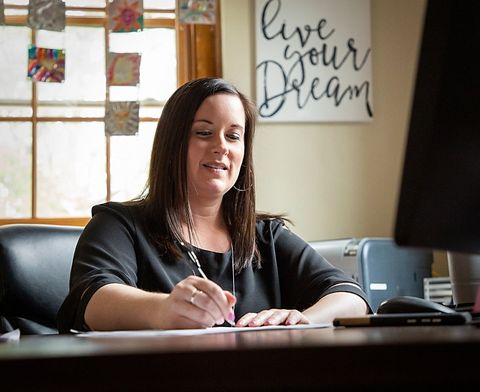 Working at a MyPath Company
Our employees are why MyPath companies work so well for the people we serve. They're the reason we're 100% employee-owned and have nine MyPath companies and 150 locations throughout Wisconsin and Indiana. To help take care of the future of our people, employees who are with us for a year, with over 1000 hours of work, begin to receive company-funded MyPath stock shares. After that first year, continued employment with us means continued growth in the number of company shares you receive.
This culture of ownership goes beyond stock. As an employee owner, you can expect transparency, respect and appreciation. If you are called to help others and be part of something bigger, MyPath can help you explore opportunities throughout its many organizations.