Ronnie's Story
"It's the little things that mean the most."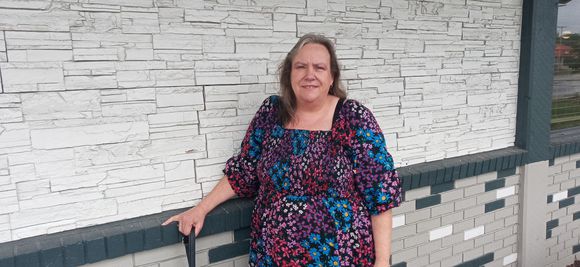 "When I got to change things, I found my purpose. I need to help these people, be their advocate, be their voice. Even if I didn't know them well, they were people who need support and if we don't do it, then who will?"
Back in 2010 Ronnie Pasch was looking for a change. She had worked for 25 years at a large CBRF in southeastern Wisconsin but was looking for something different. She found herself applying for a position at the Racine Supported Apartment Program (RAS) at Homes for Independent Living (HIL), a MyPath Company in Sturtevant, WI. She accepted a position as a direct care staff where she found opportunities to better support our clients, to speak up and to advocate for positive change. And just two years later, Ronnie was promoted to the program's supervisor role in 2012 and remains in that position today.
Her positive outlook let her find new ways to best support the clients who reside at RAS and in the Racine region overall. Ronnie implemented more activities, involved the clients in planning, and led by example through modeling and teaching adult living skills.
When asked how Ronnie knew she found the right place at HIL, she stated "When I got to change things, I found my purpose. I need to help these people, be their advocate, be their voice. Even if I didn't know them well, they were people who need support and if we don't do it, then who will?" Ronnie acknowledges that she has had opportunities to grow at HIL, but being a Direct Support Supervisor is really the right fit for her. In Ronnie's words, "we're like one big happy family and that's what I wanted to see for the apartments."
One of Ronnie's strengths is her refreshing approach to change management and problem solving. She asks herself and her team "how are we going to make this work around here? That is what we do – we problem solve!" She says the right employee will learn the art of patience and understanding as the people they support need caregivers to support them in a way that is right for everyone. Ronnie fondly remembers her mentors over her years at HIL, and her supervisors will attest that she embodies many of those traits that she has found valuable in them. The best part of her job is that there is always someone she can reach out to who will listen, and problem solve with her.
When asked why someone looking for a new job should consider HIL, Ronnie pointed out that they are in family neighborhoods, in the community and they are not isolated. Someone who likes to implement a routine yet is open to adjusting to what the day will bring will be a wonderful support to the clients they serve. "It's the little things that mean the most, like when you pull in the parking lot and a client smiles and is happy to greet you." Ronnie wants individuals interested in a position to know that they can grow at MyPath. She says that it's normal for people to feel stuck in a rut. At MyPath there are so many options – you can change programs, job titles, or companies. There's no reason you should feel like you need to leave – the tools to find happiness are here for you if you want to use them!
Find your perfect fit
We know how important it is to find a workplace that fits you — from coworkers that you connect with to doing work that fills your heart and soul. It's why we encourage people to explore their options. We have 10 MyPath companies and 150 locations that allow you to find the place that perfectly fits you.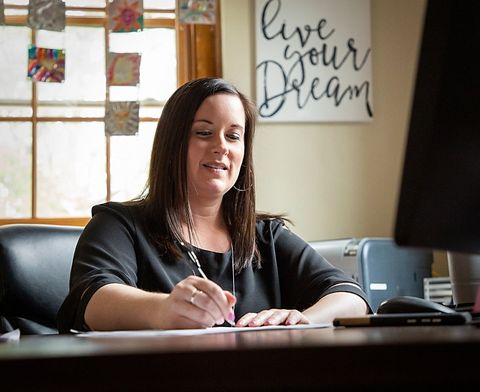 Working at a MyPath Company
Our employees are why MyPath companies work so well for the people we serve. They're the reason we're 100% employee-owned and have nine MyPath companies and 150 locations throughout Wisconsin and Indiana. To help take care of the future of our people, employees who are with us for a year, with over 1000 hours of work, begin to receive company-funded MyPath stock shares. After that first year, continued employment with us means continued growth in the number of company shares you receive.
This culture of ownership goes beyond stock. As an employee owner, you can expect transparency, respect and appreciation. If you are called to help others and be part of something bigger, MyPath can help you explore opportunities throughout its many organizations.